J.P. Morgan named 'Best Private Bank' in world and U.S., earning over 200 awards in Euromoney survey
Prestigious annual survey recognizes J.P. Morgan Private Bank's service to clients by voting us as the best globally and awarding us more top honors than any other firm.
Awards or rankings are not indicative of future success or results. For third-party award selection criteria and other important information, visit here.
Learn More
An extensive array of capabilities to meet your goals
Our Tampa team is here and committed to your success
We do much more than manage wealth; we aim to add value to your life. Our specialists are here to open doors, explore new opportunities and help you to experience the full possibilities your wealth creates. We're always finding ways to shape an elevated private banking experience around you.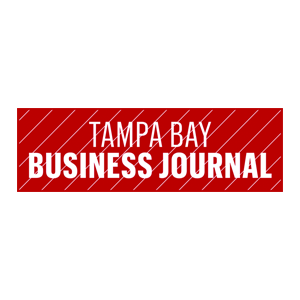 Chris Brandriff featured in the Tampa Bay Business Journal.
Chris Brandriff hopes to double the size of the Greater Florida Private Banking business over the next five years. Learn more here.
Read More
Dave Frame featured in Business Insider
Our CEO shares where and why the firm is expanding. Learn more about our growth plans all across the country, with a focus on California, Florida and Texas.
Read More
Fresh thinking that could impact your financial life
Wondering how important news and trends could impact your financial life? J.P. Morgan Private Bank's thought leaders share their insights on what's trending and what it could mean to you and your world.